I'm so glad to be here working, at the same time, it is a LOTof work, and... i really really really would like to be i the same place as my husband!
The last coupe days have been nice here. Most of the crew is shooting in a different location so it's been VERY quiet up here. Had time to finally regather thoughts and catch my breath. Or at least, attempt to. Non beneficial eating habits ever since production started have caught up. So has the non sleeping much problem. Results = Not so lovely. Been short of breath and energy and other various symptoms you really don't wanna hear about. But, I have gone back on my diet, got me some carrot juice at Wal Mart (super wal marts are amazing!!!) and am going to make sure I stay on it. I want to be healthy again! The non healthiness isn't very pleasant.
Been also hard to find time to read the Bible, or talk to anyone outside this production. Me and Stephen make sure to talk once a day, which is good, cause as all the counseling books say, communication is key! I love him so much, and am sooooo thankful we get to be together... even if we aren;t in the same vicinity! lol, we don't fit any sort of mold. Still haven't gotten any official word that I can go visit my beloved husband in Japan this December, but he has been trying very hard to make it work out. There's waaaaaay too much paperwork involved with this business! But yeah.. I kinda married the guy cause I'd like to be able to spend time with him, you know? Been praying hard it'll work out.
Even though it's been kinda up and down on good times and not so good times, one thing is constant. God never fails to remind me of His love. There's been a few times where I have felt so alone lately, but little things and reminders will happen, and I remember I am not alone.
One of the dear gals here has been encouraging in reminding us with a quote from C.S. Lewis' The Screw tape Letters. In it, The elder demon advises his young padawan that humans are most dangerous when they look around, and cannot see God, because if they still have faith even in the darkest times, they will be the most on fire for their savior. Even though we are not really in any major dark times here (yes, it's stressful, but hey, we're making a movie!!! Stress is part of the job!)
When I do get to read the Bible, the passages usually will have something jump out at me that was on my mind that day. One such reminder is the fact that I work in an incredibly beautiful place! I mean, my drive into work could be a lot worse you know. ;)
And yesterday, we passed through low fog clouds and the sun came shining through them and through the trees and for a moment we went trough a color kaleidoscope! One of those rare moments that take your breath away and you get a glimpse at what the beauty of heaven looks like.
Below I've posted some pictures of my daily drive. Enjoy!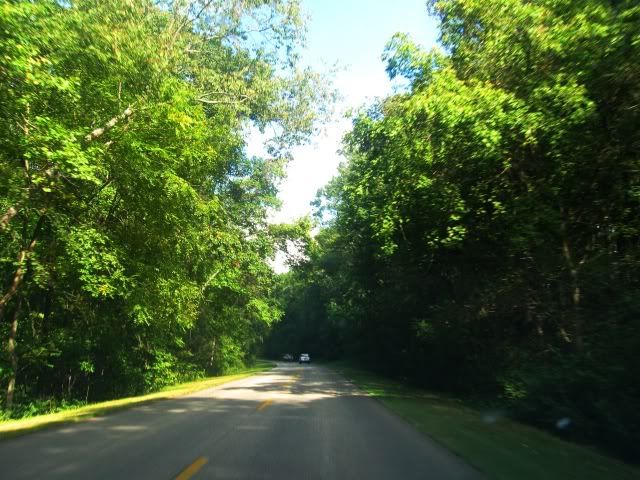 And here is my lovely vechicle. :)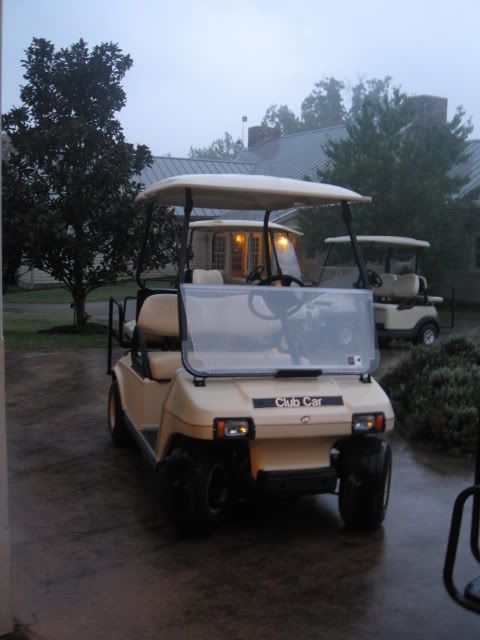 I'm just kidding! I do drive the little cart around a lot here at work, but they won;t let me take it on the interstate. ;)
Hope you all are well, God Bless, and....